Cash Back & More
Our auto loans could pay you.
Auto loans from DFCU Financial may pay you Cash Back–cash in your DFCU Financial account just for banking with us. It's that simple. The more you bank with us, the greater your Cash Back could be. Qualified members receive a reward of one-half percent (0.50%) on their average yearly loan and deposit balances from the prior year. Every qualified member receives a minimum of $50. We're honored you chose DFCU Financial for your auto loan and Cash Back* is our way of thanking you for growing with us.
More reasons to drive easy with us.
Special Discount Interest Rate – receive an extra 0.25% off your auto loan interest rate when you set up auto-pay from your DFCU checking account.
Exclusive Member Discounts – on auto insurance, payment protection coverage and more. Ask us for details.
*While the DFCU Financial Board of Directors intends to pay Cash Back every year, and has done so since 2006, Cash Back is not guaranteed and will depend on our financial performance and other factors. IRS requires that Cash Back for an IRA be paid to the same IRA account, and that it be open when Cash Back is deposited. Anyone who causes DFCU Financial a loss for any reason is not eligible for Cash Back.
Find the Right Car
Search our inventory
Research a Vehicle
Customize new car models.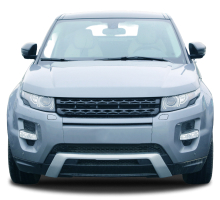 Find a Dealer
Get maps, car listings and price quotes.